In light of advanced figures from CME Group for natural gas futures markets, open interest dropped by nearly 3K contracts at the end of last week, partially reversing the previous daily build. In the same direction, volume kept the choppy activity and shrank by almost 71K contracts.
Natural Gas faces extra consolidation near term

Share:

Friday's decent bounce in prices of natural gas was on the back of diminishing open interest and volume, removing some strength of a sustained rebound in the very near term at least. So far, the commodity remains poised to extend the ongoing consolidative phase, with gains limited around the June high near $2.90 per MMBtu.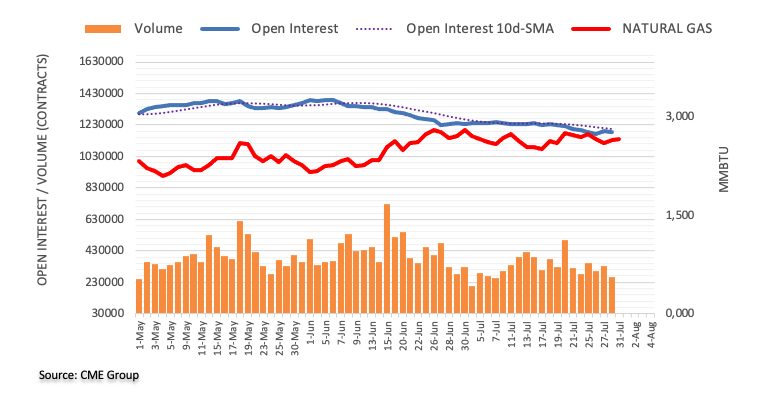 منبع: https://www.fxstreet.com/news/natural-gas-futures-scope-for-further-weakness-202307310951